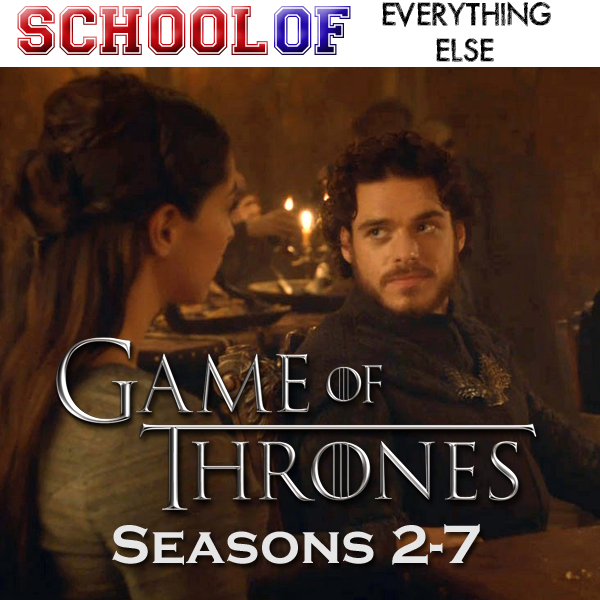 [School of Everything Else 2018]
The long-awaited episode where we finally tackle the remaining sesons, released to date.
Back in 2012 when we put out our episode on the first season we were hugely complimentary and urged people to see it. As it turned out it didn't need our help and became one of the most popular TV shows of all time. But things began to change with Season 2 (A Clash of Kings) and by Season 3 (The first half of A Storm of Swords, a new approach had cemented itself, that intensified over following seasons and although it has somewhat abated within this show, it has had a lasting effect on a great deal of media, from TV to films, to video games and books. In this show we discuss this effect.