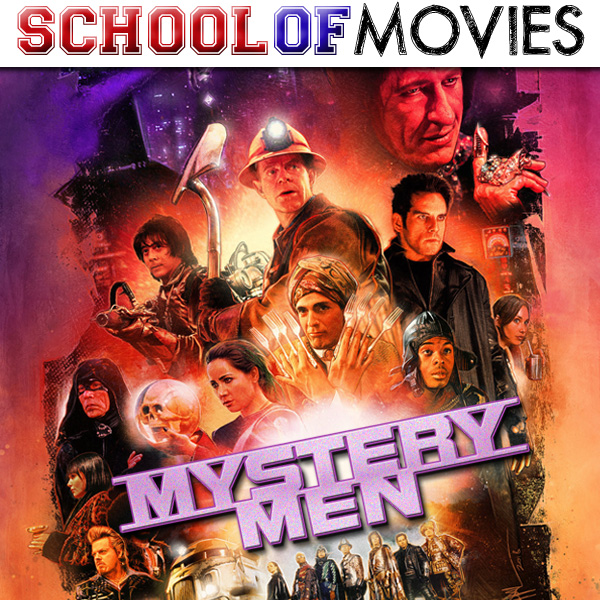 [School of Movies 2020]
As we languish in the ellipses between Phases 3 and 4 of the Marvel Cinematic Universe, as Batman goes on hold, Superman hangs in the balance, Wonder Woman waits for her delayed sequel release, and the X-Men are quietly reshaped by Disney's Fungineers, and the only big bit of news for this breakdown in the age of superheroes is the Snyder Cut finally getting a chance to be put together. 
So tonight, we here at School of Movies remember the other guys (not the movie with Mark Wahlberg and Will Ferrell) the losers (not the movie with Zoe Saldana and Chris Evans) the outsiders (not the movie with Matt Dillon and the Karate Kid), the wannabe vigilantes who just end up making things worse (not Watchmen).
Adapted from the Flaming Carrot comics, but not actually featuring the Flaming Carrot, this movie is almost entirely inept, shambolic, misjudged and ridiculous. Wholly appropriate, considering who it's about; a cadre of buffoons who want to help people in a city of the delusional, where the appointed good guys are actually kind of self-aggrandizing idiots too. Mystery Men has all the makings of a cult favourite, beloved by its fans (including us), and here you'll find out why.
This episode was commissioned by Jamas Enright. 
Guests
Em from Verbal Diorama  @VerbalDiorama 
Victoria Grieve  @VixenVVitch