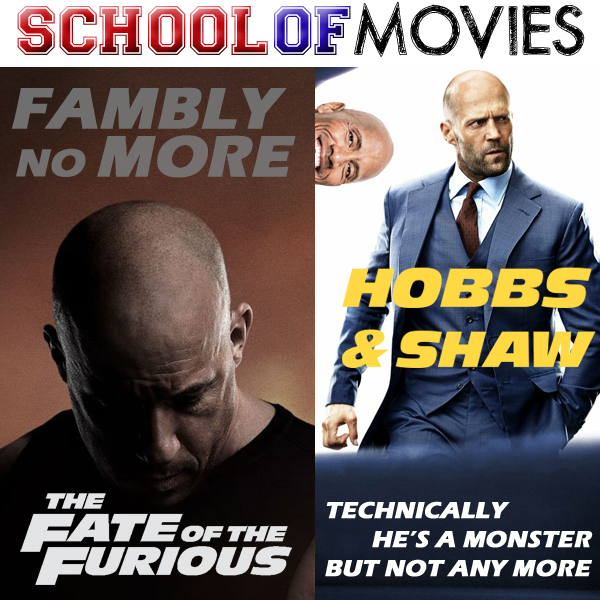 [School of Movies 2019]
It feels like a lifetime since 2015.
Back then, during the tail end of the Obama administration we were enjoying the run-up to new Star Wars movies and Mad Max was about to blow everyone away with one of the greatest automobile stunt-fests of all time.
But also Sharon and I were getting back into the Fast & Furious films very late after drifting away for a while. We were able to appreciate films 5, 6 and then the real life tragedy of 7 with a sharp immediacy. 
Since that fairly amazing experience the series has diverged in some strange new directions and we pick up with 2017's eighth film and the first official spin-off in 2019. Once again Neil Taylor is our wingman, guiding us through the furious and testosterone-soaked road.
Neil Taylor of TheKidDogg @KidDogg