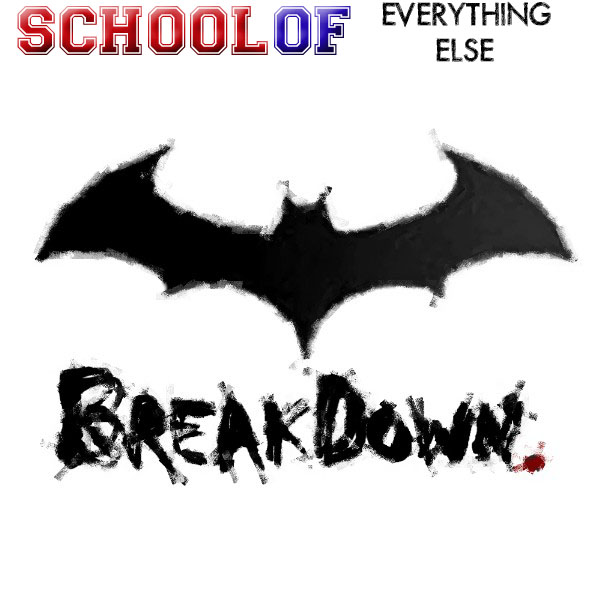 [Digital Gonzo 2012]
This is my first full-length audio drama. It was designed to be enjoyed by comic fans but also to people who are only familiar with the Nolan films the Arkham video games or the Animated Series. I wanted to write something significant, honest and authentic about the Batman legend and with a lot of help from long-time serious Bat-fan, David Hartrick, I was able to shape a series of ideas into a hopefully coherent story. None of the cast, including myself are professional actors, but we all worked very hard to capture the essence of the characters we portrayed. The writing, organisation and editing all of this together took dozens of hours, but it's been equal parts exhausting and rewarding. I'd of course ideally love to see this adapted into a comic mini-series or animated movie someday (hint, hint, DC). Oh and for Batman enthusiasts, take note, this is an Elseworlds tale that takes place after the 2005 storyline Under the Hood, but before the 2006 storyline Infinite Crisis.
Script: Alex Shaw / Story: Alex Shaw & David Hartrick / Editing: Alex Shaw
Cast
Bruce Wayne/Batman: Alex Shaw
Barbara Gordon/Oracle: Leah Haydu
Dick Grayson/Nightwing: Neil Taylor
Tim Drake/Robin: Daniel Floyd
Clark Kent/Superman: James Batchelor
Diana Prince/Wonder Woman: Tara Nelson
Selina Kyle/Catwoman: Cassandra Corgard
Alfred Pennyworth: Matthew Ramsey
Doctor Jennifer Whitman: Sharon Shaw
Cops: Matt Whetter/Sharon Shaw/Alex Shaw
Thieves: Neil Taylor/Matt Whetter/Alex Shaw
Bank Clerk: Cassandra Corgard
Estelle: Tara Nelson
David Hartrick writes for In Bed With Maradona, the award-winning home of World Football: http://inbedwithmaradona.com/
If you like this production and you believe, like we do, that as many people as possible should hear this then please suggest it to everyone you know who likes a good Batman story. Tweet about it, make a big deal on FaceBook, post YouTube comments, leave an iTunes review, get this thing heard. I've been supremely hard at work on my original audio drama series New Century for the past few years. If you like this production you'll love hearing where I go with what I learned. However I think I'm done with Batman audio drama for the time being. It's very unlikely I'll do Hush and Breakdown is almost impossible to follow up on in a satisfying way. Believe me, David and I have gone over potential plots and it really feels better to leave the future of Gotham ambiguous. I'm not saying never, but for now let's just say this and the Killing Joke were my two forays into the Dark Knight mythology.